Ice-Air PTAC – Providing Efficient and Reliable Heating and Cooling Solutions
There is nothing worse than not being able to properly moderate the interior temperature of a home or office. With traditional HVAC systems, it's hard to control the cold and hot air that they provide, which can make it difficult to achieve the ideal temperature that will keep you as comfortable as possible.
There is a way that you can have better control over your heating and cooling. How? - With a PTAC unit! Packaged terminal air conditioners offer more efficient and more reliable heating and cooling than traditional HVAC systems – and they are easier to control, too.
Lion Aire Offers Ice Air PTAC Units
Lion Aire is the leading provider of HVAC solutions in the area. We offer an extensive line of products and supplies, including Ice Air PTAC new construction units and replacement parts. Whether you are interested in installing a new Ice Air PTAC unit or you already own an Ice Air PTAC unit and are in need of replacement parts, you will find exactly what you are looking for at Lion Aire.
To learn more about the HVAC products and supplies that we offer, including Ice Air PTACs, visit our website or contact us today! We will gladly help you find products and supplies that you need and our service technicians will expertly install them to ensure proper functioning and exceptional performance.

Category: Vertical Exposed Fan Cooled Unit (FCU)
Products: 5FCVE02, 5FCVE03, 5FCVE04, 5FCVE06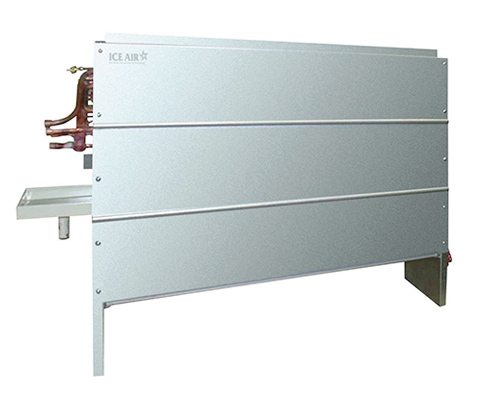 Ice Air Vertical Exposed FCU (Fan Coil Unit) Specifications


 
5FCVE02
5FCVE03
5FCVE04
5FCVE06
Air Flow High
180
260
400
580
Air Flow Med.
130
200
270
460
Air Flow Low
100
160
220
330
Cooling Capacity High
4,900
7,000
11,900
15,300
Cooling Capacity Med.
4,400
6,400
9,800
13,600
Cooling Capacity Low
3,900
5,700
8,500
11,700
Heating Capacity High
8,300
11,600
19,600
26,700
Heating Capacity Med.
7,100
9,900
15,000
22,800
Heating Capacity Low
6,100
8,200
12,200
17,700
Voltage
115
115
115
115
Sound Level High (NC Rating)
33
36
37
44
Sound Level Med. (NC Rating)
27
28
29
38
Sound Level Low (NC Rating)
22
24
24
30
Width
41″
45″
51″
61″
Height
25″
25″
25″
25″
Depth
9.25″
9.25″
9.25″
9.25″
Category: Replacement PTAC
Products: 5rsk13, 8rsk18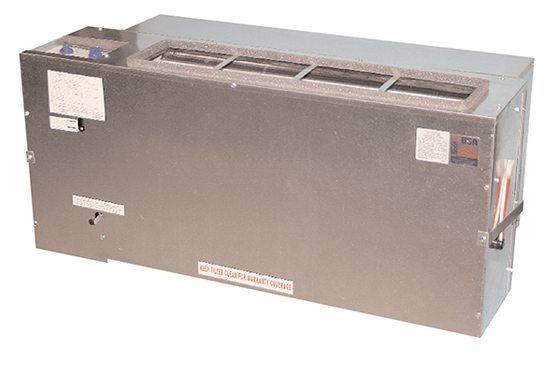 Ice Air RSK PTAC Model Specifications

 
5RSK13
8RSK18
Cooling Capacity
12,600
17,100
Cooling EER
8.3
8
Heating Capacity HW
16,500
19,400
Heating Capacity STM
18,700
20,200
Electric Heating Max.
1.5KW
4.3KW
Voltage
115
208/230
Cooling Amperage
13.1
10.4
Cooling Watts
1,500
2,150
CFM Air Hi Cool
400
450
CFM Air Lo Cool
350
370
CFM Outside Air
60
60
CFM Extra Outside Air
110
110
Weight Net/Ship
117/133
141/157